Why Container Storage is a Good Option
More and more people are finding themselves in need of self-storage. While the reasons for this vary, one thing is certain: self-storage demand has reached all-time highs. You may be wondering what the best storage facility. Options vary, but container storage is becoming increasingly popular. Before we dive deeper into why shipping container storage is becoming so popular, let's explore why self storage facilities are in such high demand?
Today, people accumulate more possessions than they did 50 years ago. In order to appreciate how much storage people need today as opposed to the 1950s, 1960s, and 1970s, you need only compare new houses built today to those built-in those decades. We bought fewer items, but we also had fewer choices because goods were more expensive.
In today's world, people accumulate more, but homes are getting smaller as well. The average floor area of new homes consented in 2019 was about 21 per cent (42 square metres) smaller than the peak of 200 square metres in the December 2010 year, according to Stats NZ.
While stand-alone houses still constitute the majority of new homes in New Zealand, an increasing number of townhouses, apartments, retirement village units, and other multi-unit homes approved over the past decade has contributed to smaller overall home sizes. Multi-unit homes have a median floor area of approximately 100 square metres (which includes any shared areas).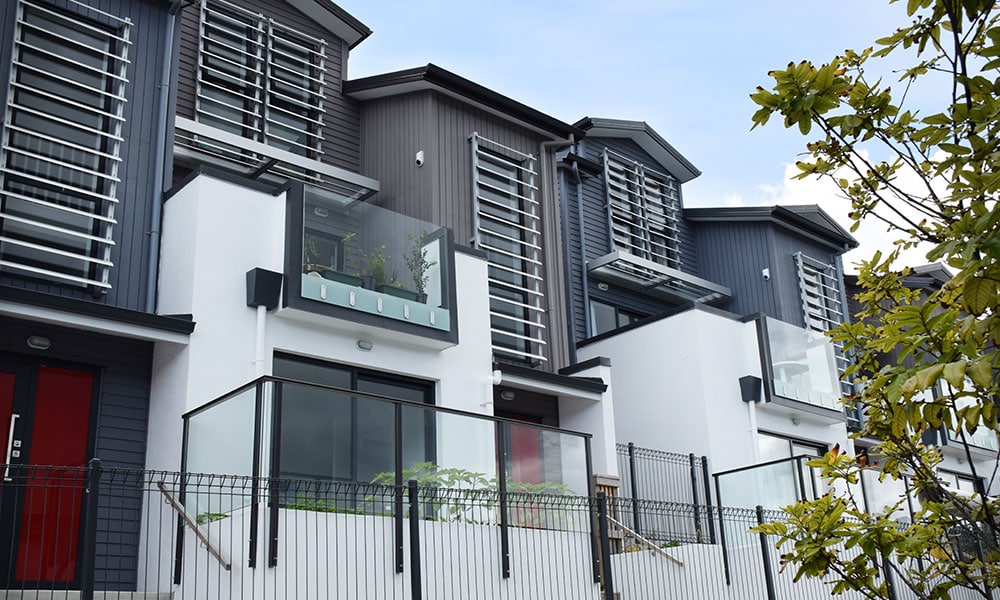 Half of all new homes consented in 2019 had a floor area smaller than 148 square metres.
The Tiny Home Movement has also gained popularity, out of both necessity and a move towards more sustainable, eco-conscious living. There simply isn't room for non-essential 'stuff'. People not yet ready to part with their belongings, opt to declutter by moving them into storage. But it's not just smaller dwellings driving the need for storage.
Storage needs have also been impacted by the pandemic. One of the effects of the pandemic has been unplanned downsizing. It has taken many forms:
People moving back to NZ, and having to put belongings in storage as they look for accommodation
Moving into smaller homes, as the price of housing has drastically increased
Moving in with family or friends, due to housing shortages
Businesses choosing to ditch office spaces to save on rent
Repurposing a room into a home office, as working from home has become the norm
Repurposing a room into a gym, as lockdowns kept people home and many are keen to avoid getting sick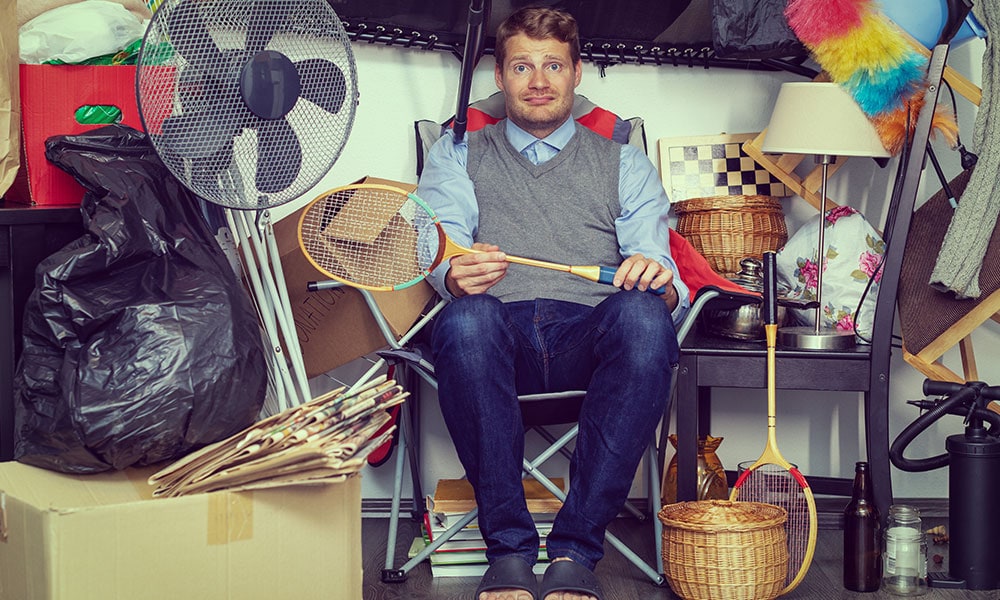 In all of these scenarios, people are faced with the question 'Where do I put all my stuff?'
Sure, you can sell those items you don't use, but you may have sentimental items or items you'll use again in the future that you don't want to get rid of. That's where self-storage is a great solution.
Do Shipping Containers Make Good Storage?
With all the typical self-storage units out there, you may be wondering why someone would even consider shipping container storage. Well, there are a few key reasons why this type of storage solution is rising in popularity.
1- Shipping Container Storage Saves You Money
In these times, for both households and businesses, saving any money you can is essential.
Shipping container storage is more cost-effective than your typical self-storage warehouse. A 20ft shipping container is approximately 32m³; take a look at the price comparison below between Constore, a provider of shipping container self-storage, and other local self-storage unit facilities. If you're looking for cheap storage, using shipping container storage would save you money – imagine how you could spend those savings to benefit your home or business!
2- Shipping Containers Are Secure
Shipping containers are weather-tight and are built to withstand years of international freight, so they are ideal for storing goods securely. Your goods are protected in this weather-tight container made of thick metal material, meaning your belongings will be safe and protected from outside conditions and would-be burglars.
An extra layer of protection is added through a robust locking system with secure padlocks and 24/7 CCTV surveillance in quality self-storage facilities.
3- Shipping Container Store Is Convenient
Convenience is a big factor that self-storage warehouses are lacking. When you store goods at a shipping container storage facility, you can simply reverse right up to your unit to load and offload directly from your vehicle. This is great for tradesmen or anyone looking to save time through an extra level of convenience. Many people value this over having to load up a trolley and make numerous trips in or out of a self-storage warehouse.
Whenever you need something from your storage container, you can easily access it.
4- Container Storage Is Spacious
You'd be surprised at how much you can fit in a shipping container. If you are not sure of how much space you'll need to store your belongings, try this handy storage space calculator. Simply enter the quantities of all the items you have e.g. chairs, beds, tables etc and it will automatically calculate how much space you need.
Should I Use Shipping Container Storage?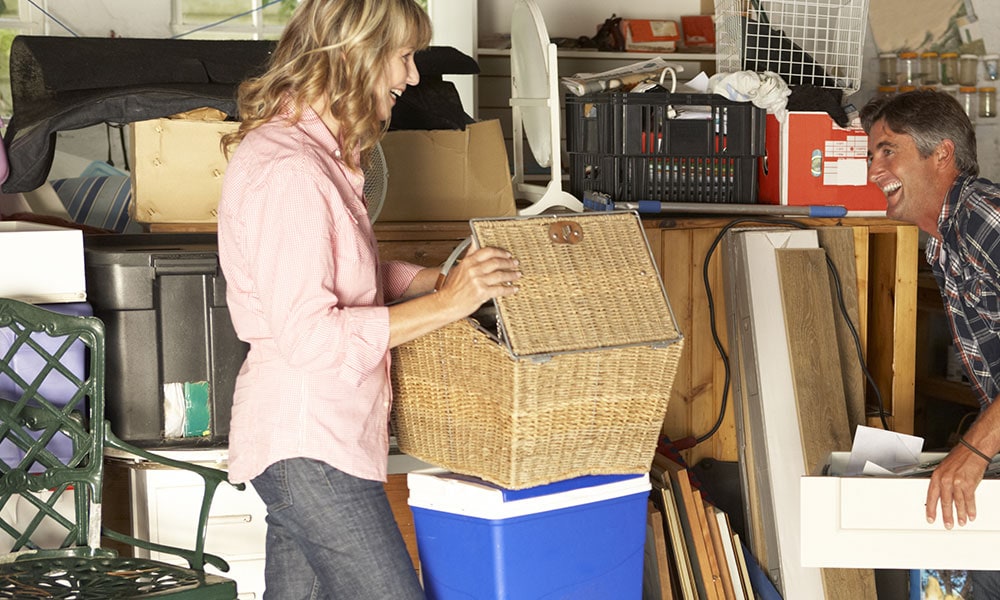 So what's the verdict? Is shipping container storage a good option? Simply put, yes! It offers security, convenience, and affordability for your residential and commercial storage needs that are hard to beat.
However, it's important to do your research before making a decision and to find the right container for your specific needs.
That's why we encourage you to visit our website today – so you can explore all of your options and get started on finding the perfect storage solution for your home or business. Constore offers Aucklanders cheap storage that is spacious, secure and professional!.